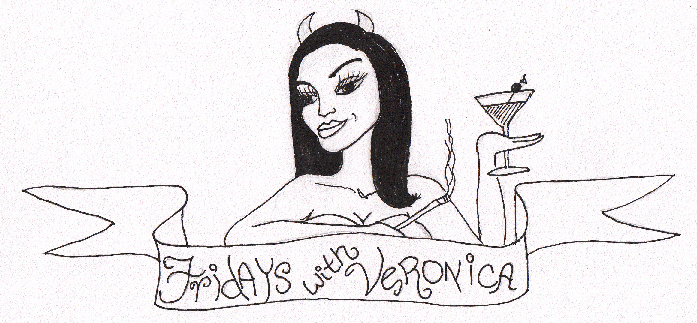 International Woman of Leisure by day, whipcracking Tarot Reader by night! Veronica is my evil twin and she took a quick break from eating bon bons to write you this tidbit of tasty advice….so take it!

Here's the deal. Leisure is not a four letter C word. In fact, it's a seven letter L word. Kind of like "love" but so, so much better.
I'm going to be balls to the wall honest with you…I am a woman of leisure.
I don't just love reading filthy "romance" novels on the beach, sipping spiked hot chocolate on a lazy rainy day and napping through a yoga class – I fight tooth and nail to make these activities a substantial part of my day.
Some women look down their nose at me for this because deep down they fear that the rapidly fraying social fabric will suddenly split if they stop whizzing around aimlessly in minivans and washing duvet covers and stuff….while simultaneously wishing that it would!
Leisure time has become so taboo in our crap "culture" that admitting to spending an entire afternoon watching incense smoke curl in the sunlight while birds chirp is the quickest way to get kicked out of book club.
So here's a tip. Take more leisure time. Be a rebel. But say your "meditating" – this is the kind of shit monks and nuns have been pulling for centuries!