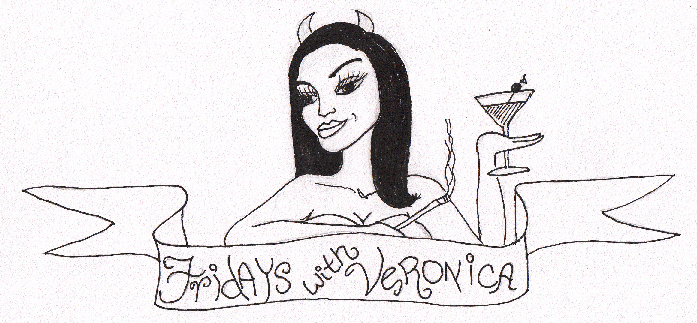 Veronica is my evil twin and alter ego and she apologizes for being dreadfully late with today's reading. She was busy having her toes painted aquamarine by one of her boy toys and she totally forgot about you. Don't take it personally!

 It's time for you to wise up already and start using your wisdom for once.
No, not your "intelligence" – that's boring and overrated. Wisdom is a whole different ball game!
Choosing to make a waldorf salad the night before a potluck baby shower, so you don't have to waste your saturday morning chopping apples, is intelligence. But skipping the dreaded baby shower altogether so you can frolick on your balcony with your latest boy toy is Wisdom.
Deciding to cut sugar out of your diet because you know it's bad for you is intelligent. But strategically planning on replacing your sugar binges with explosive orgasms is wise. 
So stop trying to be so intelligent all the time and start embracing your wisdom!