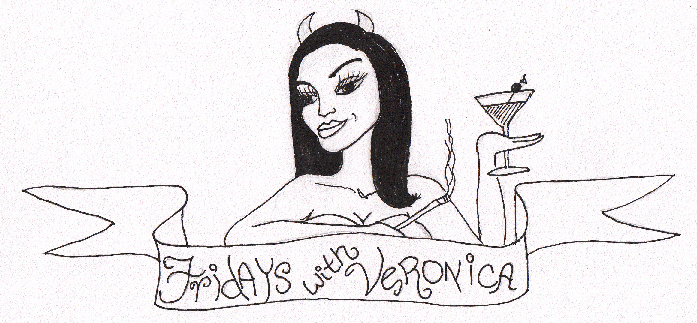 Veronica Noir is my alter ego – a sexier, bitchier, more daring version of myself. On Fridays I give this tramp free reign over my blog. Let's see what raunchy advice she's cooked up for us today….

Just when you are deep in the throes of Christmas shopping and accumulating even more crap you don't need, this card pops up and says "let go, clear the clutter"
But before you go on an inspired rampage throwing out your boring clothes and all the stupid candle holders and Jillian Michaels DVDs and shit, stop and think for a sec….
How did you end up with all this lame stuff in the first place?
If you're one of those people who eats junk all year and then goes on a "cleanse" in January, listen up.
How about just stop putting crap in your body? Stop buying stuff you don't really need! Then you won't need to clear clutter or cleanse. I mean jeeeeeez!
Okay, now I'm off to the interwebs to buy myself a rotating star projector , at least three blonde wigs and a bunch of sex books.