The Daily Tarot Girl's Guide to
Intuitive Tarot Card Reading
4-Week Tarot Adventure...begins April 4th!
This course is for beginner and intermediate Tarot readers who want to read Tarot with intuition, confidence and skill!
Close your eyes and imagine this...
Tapping into your intuition the moment you turn over a Tarot card
Feeling confident as you interpret a card with your own unique flair
Knowing you can read a Tarot card in ANY context
Feeling connected to your Tarot cards and to your own inner wisdom as you do a reading
Clearly seeing the message in a Tarot reading (and never doubting if you're doing it right)
Never having to look up a Tarot card meaning in a book ever again
Having a personal bond with your Tarot deck so that doing readings is like having a convo with a good friend
Are you ready to connect deeply with your Tarot deck and explore your intuitive gifts?
Hi, I'm Kate (aka Daily Tarot Girl)!
I first learned Tarot over eight years ago and have since taught thousands of people how to read Tarot through my 500+ YouTube videos, live webinars, podcasts, blog posts, online classes and private lessons.
Learning Tarot can be tough. Overwhelm, lack of confidence and developing intuition are all things I've struggled with (and overcome!) on my own Tarot journey.
My mission with this course is to give you a fun, engaging Tarot experience, rather than just throwing information at you. I will take you on a journey of self-discovery, helping you connect with your Tarot cards, your intuition and your innate talents as a Tarot reader.
Your 4-week online course includes...
A new video lesson each week
Fun worksheets and exercises to help you learn and practice each concept
Live Q&A calls every 2 weeks (these will be recorded and available to download afterwards)
Private Facebook group where you can ask questions, connect with others and practice your new skills
Weekly contests and challenges with awesome prizes!
All course materials are fully downloadable
Lifetime access to all course content
Class Outline: Each Week at a Glance
Week One
Meet your inner psychic
3 powerful ways to be more intuitive (without meditating!)
10 ways to read a Tarot card intuitively
How to use a Tarot card to unlock the secrets within
Week Two
Understanding the Tarot card meanings
Aligning with the four suits
How to develop a personal connection with each card
Reading Tarot with your heart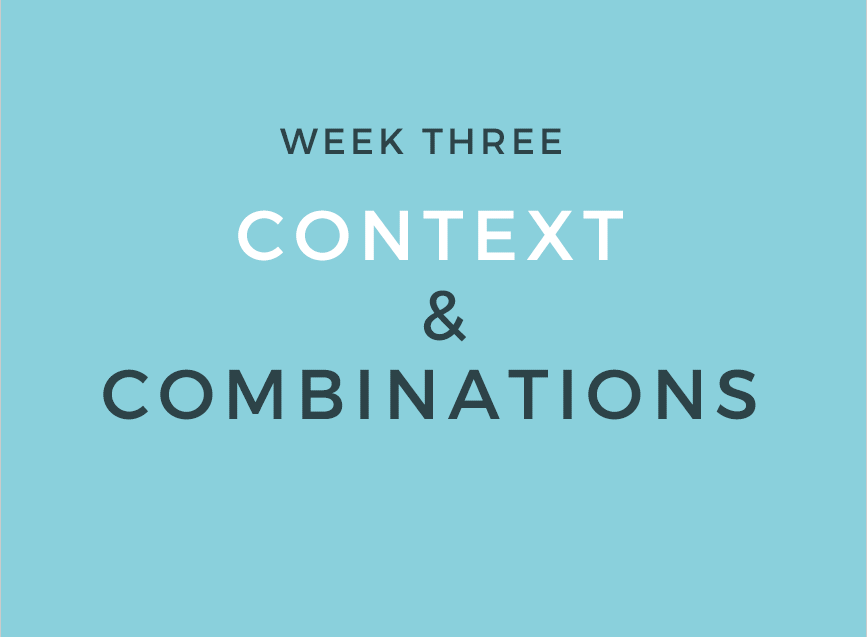 Week Three
How to interpret a Tarot card in many different contexts & situations
Learn how the cards influence each other
Asking the right questions
Week Four
Crafting your own Tarot spreads
5 ways to connect the cards in a reading
How to tell a story with the cards
Seeing the "big picture" in a reading and deciphering its true message
This course is for you if...
You feel drawn to learn Tarot but often get frustrated and confused by it
You've been reading Tarot off and on for a while, yet still feel like a beginner
You're new to Tarot and feel overwhelmed by it
You want to feel more connected with your Tarot cards
You long to open up to your intuition, yet feel hesitant and nervous
You're interested in using Tarot for spiritual growth, to explore the mystical side of life and to help others
You want to incorporate more of your intuition into your Tarot readings
You struggle with reading a card in different contexts, connecting the cards in a reading and feeling confident in your interpretations
14-Day Money Back Guarantee
If this course does not meet your expectations within the first two weeks (anytime between April 4 – April 17), I will give you a full refund on the condition that you send me your completed worksheets for the first two weeks. This is because I am confident that if you put the work in, you will see results!
Frequently Asked Questions
What happens after I pay?
After you complete payment, you will be emailed an official welcome letter. The letter will contain the link and password to the secret course page and Facebook group. If you don't get it right away, check your spam/junk folder.
When do classes start?
Classes start on April 4th. Each week, a new lesson is released.
Is this a beginner's course?
The course is open level - all levels of Tarot skill are welcome!
Will you be teaching each Tarot card meaning?
No. I feel there are plenty of books that do this very well. I will be teaching you ways to learn and connect with each card, but I won't be providing you with in-depth information on each Tarot card.
Will I get one-on-one attention during this course?
Yes! Connecting with and helping my students is my top priority. There is a private Facebook group for this course where you can ask me questions. There will also be two live Q&A call-in sessions where you can talk to me in person. If you purchase the VIP Package, you will get a 1-hour Tarot mentoring session with me.
What if I can't make the live Q&A calls?
Both Q&A calls will be recorded and available for download, so you won't miss a thing. You can also email me your questions ahead of time if you'd like me to answer them during the call.
How long will I have access to the course after it's over?
You have lifetime access. This means there is no rush to watch all the videos - you can revisit this course again and again.
What if I don't like it?
If you decide that this course is not for you within the first two weeks of classes (between April 4 - April 17), I will offer you a full refund on the condition that you send me your completed worksheets for the first two weeks. This is because I am confident that if you do the work, you will see results. So there is no risk!
What people have said about my past courses...
I love your organization of the material, the examples, live chat, and your sense of humor! You're very easy to listen to, and you're a great communicator and teacher - thank you for an excellent lesson!

Corby, Oklahoma
I've been in two of your webinars now, and I absolutely love them. I like how you get us involved. My favorite part is when you ask us to comment on what we see in the cards. Looking forward to your next one, regardless of the theme.

John Terry
Thank you for the mentoring session - I learned a lot today! I felt like I could finally use my intuition for tarot card reading. This is the way I wanted to read cards, but I didn't know how to do it or how to practice until today. I am so glad I took your session!

Naoko, Hawaii
I have enjoyed your first webinar so much!!!!! I am so impressed, so happy, so grateful. You are so great at what you do. The exercises were great. The Q&A was wonderful. You are a natural and great. I've searched for a great mentor for years. I have studied the cards for 30 years. Only now…have I found my connection. Thank you so much.

Serena Fox
I had a wonderful mentoring call with you, and you encouraged me to read for others. Thank you. Today I gave an oracle card reading to a wise friend of mine over the phone, and it was amazing! It feels like the Six of Wands. I wanted to share my happiness with you. Thank you so much, Kate. You are a great mentor.

Mary Jo
I just purchased your webinar on connecting the cards last night, and I just wanted to say THANK YOU for creating such an amazing course. It has been an absolute revelation for me, because I've been seriously stuck on just doing one-card readings and had no idea how to progress. Your webinar has opened my eyes to looking at the cards in a softer light, with less anxiety and a sharper focus, and I simply cannot wait to continue doing all the exercises. I really do not know how I would have developed my Tarot reading skills without your online course. You are an absolute life saver! So thank you again for all that you do, and you can be sure that I'll be purchasing more of your webinars in the future. You're the breath of fresh air that the modern Tarot community needs!

Sunshine
See you in class!
xoxo
Kate
The Daily Tarot Girl