In this fun and spiritually uplifting E-Course you will learn how to give yourself and others a Life Purpose Reading using Angel Oracle Cards. No experience necessary – all you need is a deck of Angel or Oracle cards!
In this E-Course you will learn:
♥ My special formula for doing a Life Purpose Reading (for yourself & others)
♥ How to connect and communicate with your Angels & Spirit Guides
♥ The central themes of your Life Purpose
♥ How to put the guidance you receive into practice in your daily life (so you can truly begin living your purpose and creating your dreams!)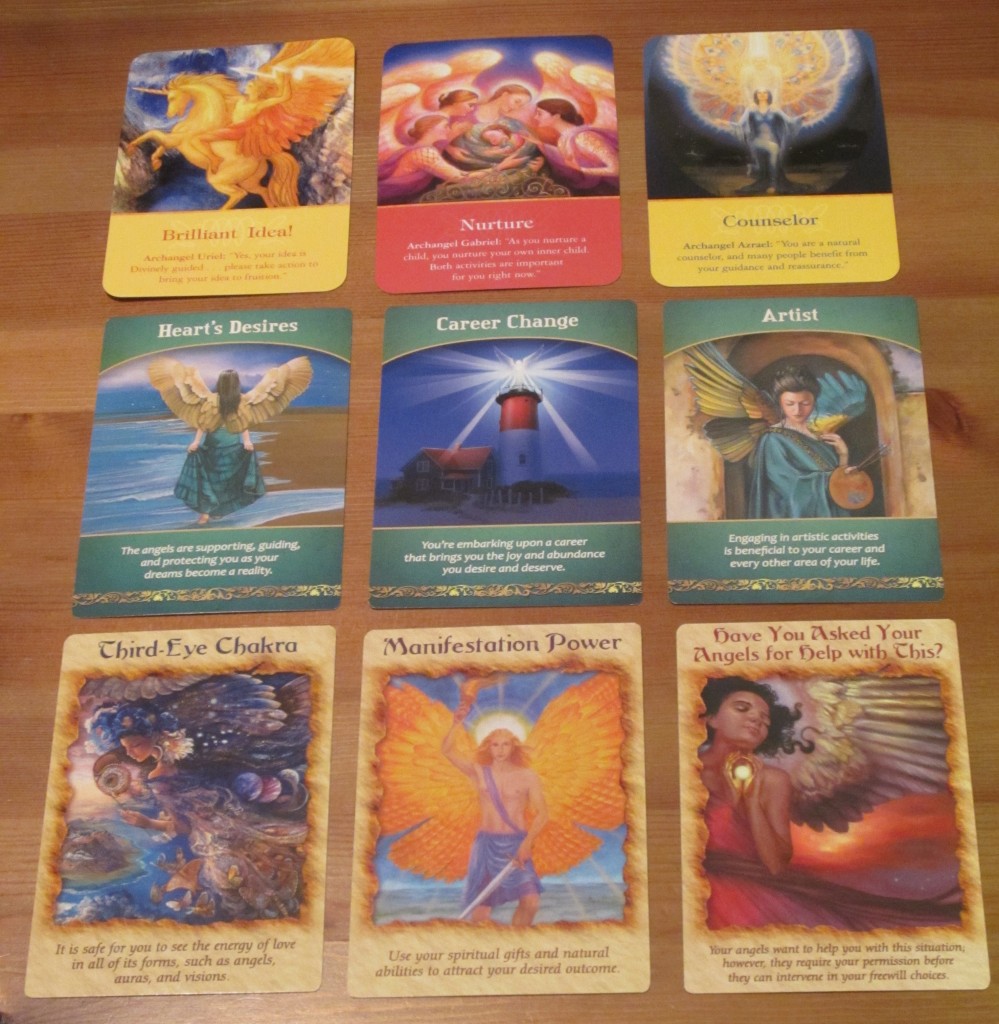 Have a conversation with your Angels and discover your life's purpose.
As an Intuitive Reader, I am always getting asked questions like "what is my life purpose?" or "Am I on the right path?" ~ It is my wish to help you answer those questions for yourself, using your Angel Cards and your natural connection to Spirit.
This class is experience based – you get to give yourself a Life Purpose Angel Card Reading as I walk you through all the important steps. From connecting with your Angels, laying out the cards, interpreting each card in their position and getting accurate, uplifting guidance. And of course, how to actually put that guidance into practice in your daily life!
You will come away from this E-Course feeling confident, empowered and positively buzzing with spiritual energy!


What's in the Angel Card E-Course?

♥ An in-depth audio tutorial (1 hour) that you will be able to download and listen to as many times as you like.
♥ My special, hand illustrated Life Purpose Angel Card Spread (Pdf file), which you can print out for future reference.
♥ My Action Plan worksheet, to help you turn your goals and dreams into reality

♥ 20 min video, where I demonstrate how to give a Life Purpose Angel Card Reading (for all you visual-learners!)
When does it start?
Whenever you're ready! When you purchase my e-course, you will get instant access to all the course materials.
Is this course for me?
This is an open-level e-course, perfect for beginners and experienced readers alike! If you want to learn how to give intuitive, heart-centered Angel Card readings and explore your life's purpose, this e-course is for you!!!!
The best part is that you can go at your own pace and re-visit any of the course materials whenever you like.
Price: $33

About me
My name is
Kate and I'm a Certified Angel Card Reader, Intuitive Tarot Reader and Life Coach. Giving a life purpose angel card reading is hands down my favorite kind of reading to give! I am so excited to share my techniques and secrets with you and I can't wait to inspire you to have more fun with your Angel Cards!
Love, Light & Angel Hugs,
Kate