Get the most out of your sacred Tarot time…
Journalling with Tarot is powerful, insightful and fun! My Tarot Journal is designed to help you integrate your Tarot/Oracle cards into your spiritual growth, self exploration and goal setting. This is your tool for getting powerful insight and wisdom into your life and making shit happen!
The Ultimate Tarot Journal e-book has 47 colorful pages, including:
♥ An "Understanding Your Cards" cheatsheet to help you investigate and decode the cards you draw
♥ 42 illustrated journalling pages with plenty of space for you to write, contemplate and explore your cards
♥ A Monthly Tarot Journal with a Tarot worksheet for each month to help you set goals and make things happen!
♥ Plenty of fun journalling prompts and questions for self discovery!
Are you ready to have some fun with your Tarot and Oracle cards?

You will automatically be emailed a download link after purchasing. If you do not receive it right away, please check your spam folder.
I created this Tarot Journal because I LOVE journalling and I LOVE Tarot and the two go together like peanut butter and chocolate! It's like a mini-retreat for your soul.


Your Tarot/Oracle deck + hot cup of tea+ your couch + The Ultimate Tarot Journal = bliss!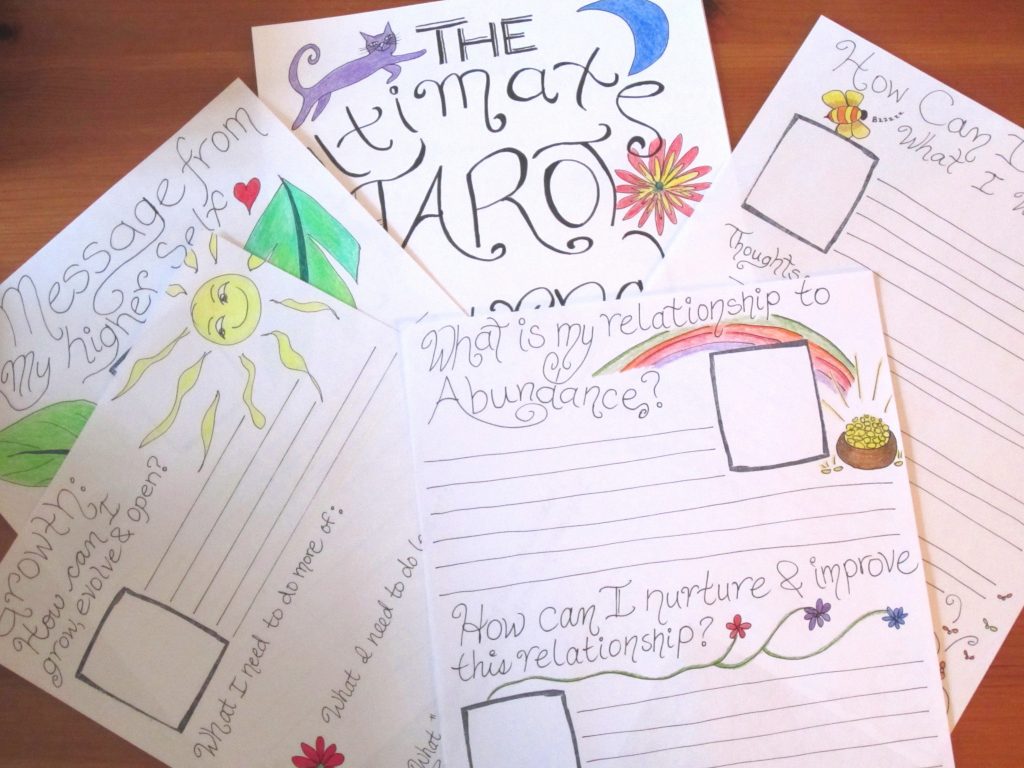 What's inside?
Within this e-book you will find journalling pages and worksheets on all kinds of fun topics like:
♥ connecting with your angels and spirit guides
♥ discovering your life's purpose
♥ creating health & vitality
♥ love & romance
♥ getting to know your Tarot deck
♥ getting clear about what you really want.
and much more...
Here's a sneak peek inside The Ultimate Tarot Journal: