Help! What does this Tarot reading mean?!
Have you recently done a reading for yourself and felt totally at a loss as to what it actually meant?
Sometimes its challenging to read for yourself. You may be so emotionally wrapped up in the outcome of the reading that it's hard to see things objectively.
OR
You may have a good understanding of each card in your reading, but struggle to understand what the cards mean in their particular positions or in light of your specific situation/question.
Daily Tarot Girl to the rescue! Let me help you decode the mystery that is your Tarot reading…..
Tarot Reading Interpretations
Send me the details of your Tarot reading – such as the question(s) asked, the Tarot cards you got and the particular Tarot spread you used (if you used one).
I will sit down, take a good look at your reading and provide you with my own written, objective interpretation of your cards.
*After you order a Tarot Interpretation, please send me the details of your reading right here. I will respond within 48 hours to confirm your order and give you an idea of when you can expect to receive your interpretation 🙂
1-3 cards ($30)

4-7 cards ($60)

8-12 cards ($95)
I'm so happy I contacted you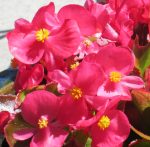 I'm so happy I contacted you to help me get a better understanding of this reading on a whole and I gained insight into how you look at the cards in the big picture and the small details. I'm so new to doing readings on myself and it was great to get out of my head and see it from another more experienced perspective. I won't hesitate to contact you in the future if I need any more interpretation assistance. Thank you so very much!