Let's get together and talk Tarot!
I provide one on one mentoring to help you hone your Tarot skills and take it to the next level, whether you are a total beginner or advanced Tarot student. Sessions are designed to suit your unique needs.
Do you…
♥

have a reading you would like interpreted?
♥

want to transition into doing professional readings?
♥

need some help tapping into your intuition and want to enhance your psychic ability?
♥

have tons of questions about Tarot and would like some guidance?
Whatever your Tarot needs are – I can help! Mentoring sessions are fun, helpful and illuminating. You will come away with a new perspective, fresh ideas and plenty of things to try on your own.
I had a wonderful mentoring call with you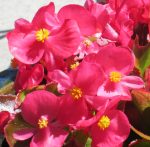 and you encouraged me to read for others. Thank you. Today I gave an oracle card reading to a wise friend of mine over the phone and it was amazing! It feels like the Six of Wands. I wanted to share my happiness with you....happiness shared is happiness doubled (I Ching). Thank you so much, Kate. You are a great mentor.
Thank you for the mentoring session - I learned a lot today!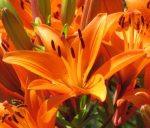 I felt like I could finally use my intuition for tarot card reading. This is the way I wanted to read cards, but I didn't know how to do it or how to practice until today. I am so glad I took your session!
All mentoring sessions are 50 min in length and are conducted over Skype or phone.
After you complete payment, you will get a confirmation email (within 48 hours). Your confirmation email will contain a questionnaire to determine what you would like to focus on and the days/times you are available.
If you have any questions about booking a mentoring session, please contact me.